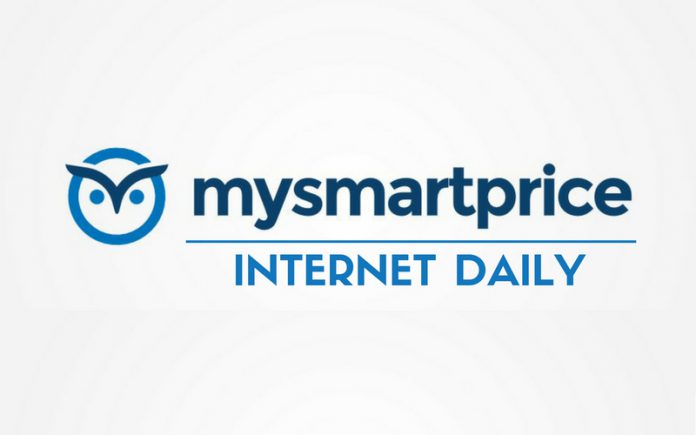 Today's Internet Daily includes trending tech stories related to Google, Facebook, Snapchat,  and Google Maps. Scroll down to read the latest news stories at one page.
Hotstar Hits 10M Mark, Thanks to IPL 2018
Hotstar created history as it crossed 10 million concurrent viewers mark during IPL 2018 finale. The streaming service witnessed 10.3 million simultaneous users during the final match played between Chennai Super Kings and Sun Risers Hyderabad. Hotstar partnered with Akamai Technologies to live stream IPL matches on its platform. Notably, the final match was broadcasted in eight languages on 10 TV channels across the Star network including Hotstar.
Ajit Mohan, CEO, Hotstar, said,"Thoughtful technology companies now have the scale and expertise to deliver big global events elegantly. It is clear that people still gravitate towards well-crafted stories, whether TV shows, movies, sports or news. And, marketers still value consumers who are actually engaged and paying attention. Mobile video is now mainstream. And we are proud that Hotstaris shaping this new world."
Papua New Guinea Bans Facebook To Tackle Fake News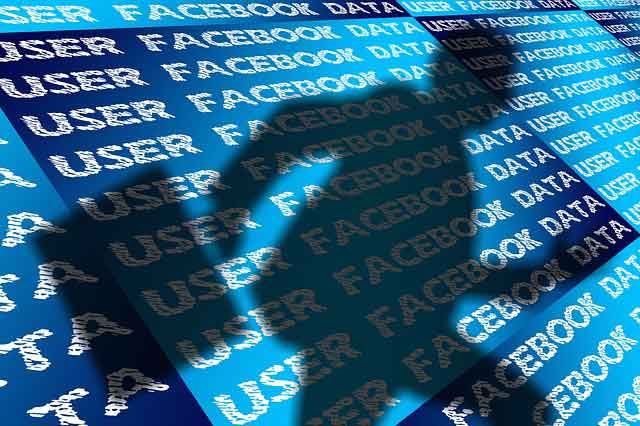 Facebook's complicated relationship with fake news seems to be taking a toll on its reach in select countries. Citing the ill-effects of fake news on the social media platform; the Papua New Guinea government is deciding on shutting down Facebook for a month to shun fake news and safeguard users. According to a report in The Post Courier, the shutdown of Facebook would allow the department and Papua New Guinea National Research Institute to run new research on how users use Facebook.
Google Search Shows Private Text Messages on 'the1975..com'
Google's open-source Android OS is one of the most widely used mobile operating systems. Its open-source nature also makes it an easy target for bugs. According to a report, Google app on Android devices has given a push to a new glitch that causes the app to display users' text messages instead of search results. A Reddit user has discovered the glitch while searching for a website in Google app search bar on the Pixel Launcher. While typing the band's website 'the1975.com,' the user ended up typing 'the1975..com,' which redirected him to a webpage with all his text messages. Turns out that the glitch only shows up for 'the1975..com' and not any other search query with double dots.
Google Maps Testing Floating Categories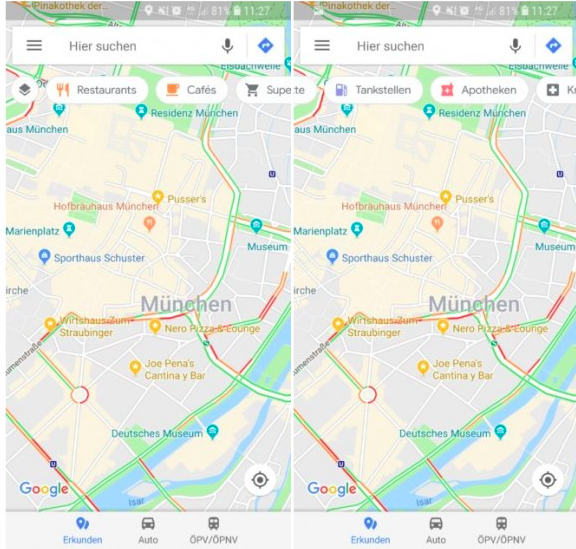 Google is testing a new feature for Google Maps. A report from Android Police states that Google is testing floating categories bar for Google Maps. This feature allows users to search for new places in their area by categories like Gas, Cafes, Restaurants, and more. The new categories option shows up next to the Layers button when it moves to the left. Alternatively, the new option can be used from the "Explore" tab as well. This new addition seems to be part of Explore tab redesign that Google announced at Google I/O 2018.
Snapchat Intros Lens that Reacts to Sound
Snapchat has launched a new lens that reacts to sounds it hears. The app has added a new lens to its collection of lenses that responds to sounds. It is an animal mask overlay for the face with ears that glow and eyes that move according to sounds. The company says that will be launching more such lenses (that react to sounds) in the coming weeks.
Google Rolls Out Summer Campaign to Make the Internet a Better Place for Kids
Google India has announced an educational summer campaign to help kids across the country to spend significant time in learning and discovering better stuff. The campaign is aimed at teaching kids to use the internet responsibly. It is named as #SummerWithGoogle, and as part of the campaign, the tech giant has assigned an activity to the kids. It will be releasing one assignment a week for four weeks. These assignments range from exploring new countries on Google Earth to learning the pronunciation of new phrases 'Gracias' and 'Por Favor.' Each assignment will also include questions about the four fundamental codes – Internet Smart, Internet Alert, Internet Strong, Internet Kind and Internet Brave.
AddSearch Reports